For 34-year-old David Tannenberg, it might have seemed like nothing was right. On May 5, 1762, Johann Gottlieb Klemm, alias John Clemm, who since 1757 had taught him how to build organs, died. They had built five together. And now he would have heard from the Moravian elders in Nazareth where he lived that they had problems with the use of organs in worship. It created too much distraction, what they called "the mess of the world," in what should be solemn and quiet unity with God. This was certainly not the policy of all Moravian congregations but according to one source it was at the time in Nazareth. Dr. Paul Peucker, director and archivist of the Moravian Archives in Bethlehem, says he is skeptical about this: "It doesn't make sense to me because the Moravians used organs in their worship."
Whatever the reason, for the next three years no organs were produced by Tannenberg's hands. But he was not inactive. At that time, he ordered a book from the organist Georg Andreas Sorge. Its title, translated from German, was "The Secretly Kept Art of Organ Pipe Scaling". In fact, according to one source, this information probably would not have been passed on to Tannenberg. The source suggests Klemm was secretive about it. It was the last information he needed to make the kind of organs he wanted to make.
On August 16, 1765, Tannenberg and his wife Anna Rosina Kern left Nazareth for the Moravian community of Lititz, several miles north of Lancaster. Here he would spend the rest of his life building organs for Moravian, Lutheran, and Reformed congregations, gaining a reputation as one of the leading organ builders in the new United States. One of these organs, built in 1776, is in the museum of the Moravian Historical Society at Whitefield House in Nazareth.
David Tannenberg was born in 1728 in the village of Berthelsdorf in Saxony in eastern Germany. His parents, Johann Tannenberger and Judith Nitschmann, were refugees from Moravia who had fled to Herrnhut two years earlier from religious persecution. The property was part of the estate of Count von Zinzendorf, a Lutheran count who was later to found the Moravian Church. They moved from Herrnhut to Berthelsdorf a year before their son was born. Zinzendorf later took a liking to the child and saw that young David was properly brought up.
In 1742 Tannenberg returned to his parents' house, but he left it in 1746. In 1748 he joined the Moravian community in Zeist, Holland. He was only there for a short time when he decided to join a group of Moravian compatriots traveling to America. After stopping in London to be briefed by Zinzendorf, they set out on February 20, 1749, and arrived in Bethlehem on May 21. His wife was Anna Rosina Kern. They moved to Nazareth in 1752 but, like many others with the outbreak of border violence in 1754 which became the French and Indian War, they returned to Bethlehem for protection.
Apparently in late 1757 or 1758 Tannenberg met Klemm and began to learn the art/craft of organ building. Klemm was living in New York but on November 24, 1757 he returned to Bethlehem and on March 1, 1758 moved to Nazareth where Tannenberg was then living.
Born around 1690 near Dresden, his birth name was Johann Gottlob Klemm. Klemm's name is still present in Dresden today. His father was an organist, organ builder and schoolmaster. Klemm studied theology for a while at the University of Freiberg for two years, then went to the University of Leipzig. But 1710 finds him in Dresden. There he studied organ building with the brothers Andreas and Gottfried Silbermann, the most famous organ builders of the time. According to one source, no less than JS Bach expressed genuine admiration for Dresden, and especially the attention the court of the King of Saxony gave to the encouragement of music, compared to the attention it had in Leipzig where he was. Bach appeared in Dresden at least five times and his appearances were attended by the aristocracy. It also received favorable reviews from music critics in the city. Klemm may have heard him play there.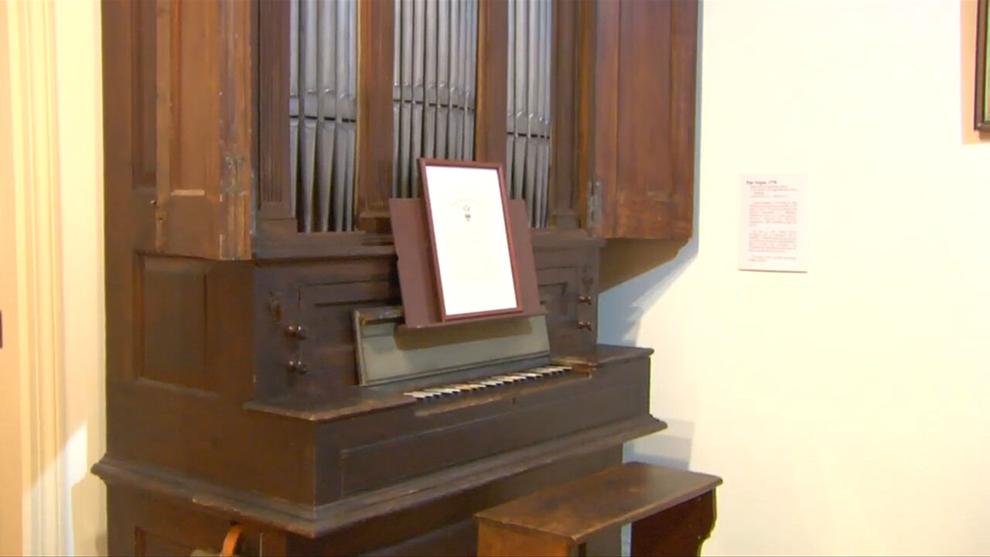 It is in this kind of atmosphere that Klemm was formed. In 1726, he met Zinzendorf and built him a harpsichord. For a time he was part of the Herrnhut community but disagreements over theology around 1730 caused a rift. Later, he called himself a separatist. Finally, Klemm settled in America in Philadelphia in 1733 and then in New York. Here he anglicized his name to John Clemm and had a successful business. In 1741 he built an organ for the city's Trinity Church, the first church organ built in North America.
Clemm returned to Bethlehem in the 1750s and later moved with Tannenberg and his family to Nazareth. He was 72 at the time of his death.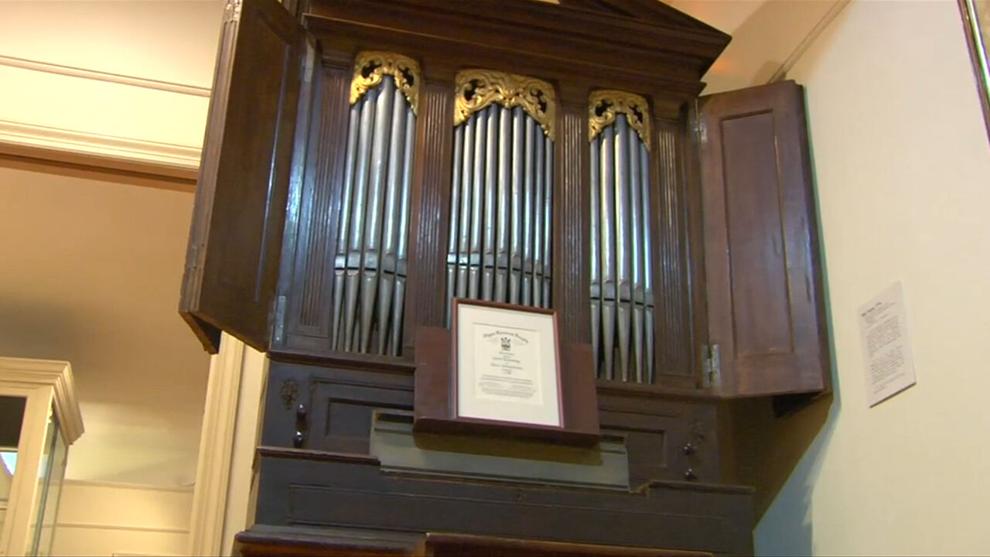 Tannenberg used the skills he had learned from Clemm and taken from Sorge's book to make his own organs. Here's what a source has to say about them:
"Sorge's ideas were quite revolutionary – even in late 18th century Germany… Tannenberg's style of organ building was then a mixture of the old-fashioned traditions (of Clemm) and the most modern (from Sorge)."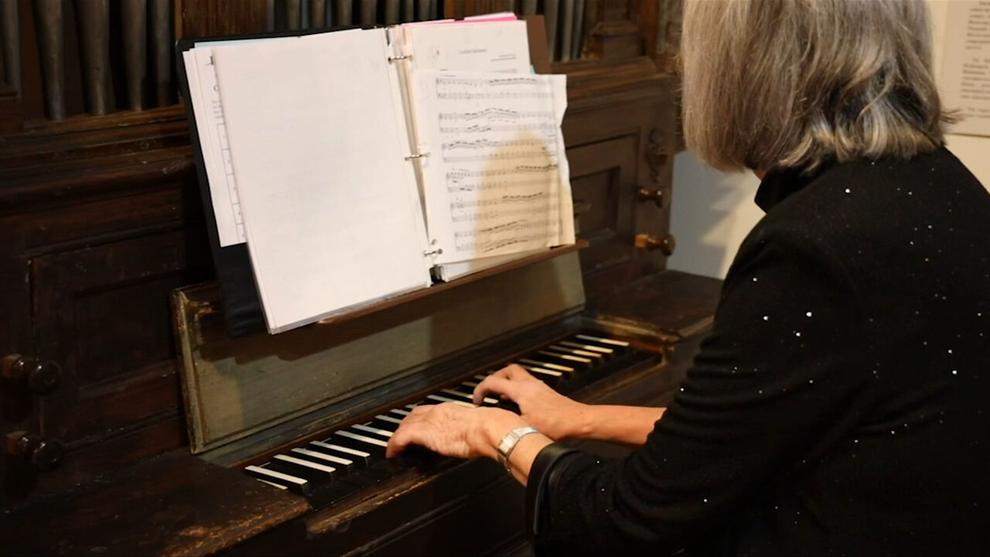 In Lititz, Tannenberg apparently found the work environment and the kind of Moravian community he was looking for. In addition to building organs for Moravian, Lutheran, and Reformed churches, he was an organist, violinist, and sang as a cantor for church services. In the 1790s, Tannenberg discovered that his age no longer allowed him to work alone. He had companions who helped him from time to time, but he needed someone more trained. At his request, Herrnhut sent in 1793 30-year-old Johann Philip Bachmann, who had been trained as a musical instrument maker in Germany. It is unclear what knowledge he had of organs and organ building before working with Tannenberg. Over the next ten years, Bachmann allowed Tannenberg to complete 14 or 15 organs before his death. Among them were organs in Madison, Virginia and Salem, North Carolina.
On May 17, 1804, Tannenberg, aged 75/76, was working on the installation of an organ in Christ Lutheran Church in York, the 42nd he had built since 1765, when he had a stroke. He died two days later.
His funeral service was held in this church on May 21 with a mixed choir of Lutheran and Moravian children singing at his grave. The organ is now in the York County Heritage Trust. History has preserved him and eight others as part of the life of this pioneer organ builder.