The Sixth Street School of Music in historic downtown Redlands celebrated its 15th anniversary in November, and now, on Monday, December 20, the video performance of the 15th anniversary fall recital by the school's students will be available in line. Earlier in December, the Redlands Chamber of Commerce held a red ribbon cutting ceremony to commemorate the anniversary.
The Sixth Street School of Music started in November 2006, when Jennifer Sparks took over from the previous owner. Previously, Sparks taught at home and as a music professor at California State University, San Bernardino. By opening her own school, she now had a place where children could come and learn and feel the same excitement that she had when learning music as a child.
Growing up in San Bernardino, Sparks' kindergarten teacher was one of the reasons for his love of music.
"Every morning when we came in she would sit at the piano and play, and every day for the first few weeks I was like, 'Oh my God. I want to play the piano, "Sparks recalls.
Her mother agreed to take piano lessons and had the three sisters play.
"I attribute my mother to my love of music," she smiles.
In elementary school, she fell in love with the transverse flute and joined the school marching band. Sparks also sang in choirs in school and church and in high school, she took voice lessons. Throughout her life, love for one instrument developed into others, adding hours of practice each time.
As an adult, she added the organ and took up the harp 10 years ago.
"The harp was one of the instruments I always wanted to play, but I was so involved with all these other instruments that I didn't want to tell my mom about it," she said with a laugh.
Now, as an adult, that dream has come true.
The aim of the school has always been to provide an environment conducive to the teaching and enjoyment of music. Music lessons are designed to meet the specific needs of each student, including a balance of technique, theory, computer science, sight reading, aural training, and repertoire appropriate to the student's skill level.
A student that Sparks had in the beginning is now bringing her own daughter.
"I just attended her daughter's show at a Veterans Day celebration. I was happy to be there, "Sparks said.
Very often, she will try to go and see her students perform in the community. They became an extended family for Sparks and her husband.
In March 2020, the school offered online music lessons when the pandemic first hit. In November 2020, they renovated the studio to make the school COVID-19 compliant. Then, in March of this year, they welcomed the students again for in-person music lessons.
"We are now one of the only COVID-19 compliant music schools in San Bernardino County," Sparks said on the website. As their students are vaccinated, the school will resume a full program.
"Parents thanked me very much for continuing to educate their children throughout this time, throughout the school changes and the lockdown," she said of the past two years.
Today Sparks teaches music with three additional instructors: Christina Liem on violin, voice and piano, Diana Ross on piano and voice, and Darcie Rickert on guitar. She also performs at local public and private events, including at the school's neighboring store, The Frugal Frigate.
The school is open seven days a week. Previously, their students performed monthly at market night, the annual Christmas tree lighting, Redlands town events, and had recitals in the spring. and in the fall. With the ongoing pandemic, these activities are still on hold.
"As a music teacher for about 34 years, it has truly been a blessing to have a music school in Redlands.
The Sixth Street School of Music student group has grown from a handful of undergraduates to as many music students over the years, "she said of the past 15 years. "This growth may be due to experienced, reliable, caring and dedicated music teachers and special guest artists. I was fortunate to have an amazing staff and guest artists, "she says on the school's website.
Visit the website or check out YouTube for the special 15th anniversary fall recital on Monday, December 20.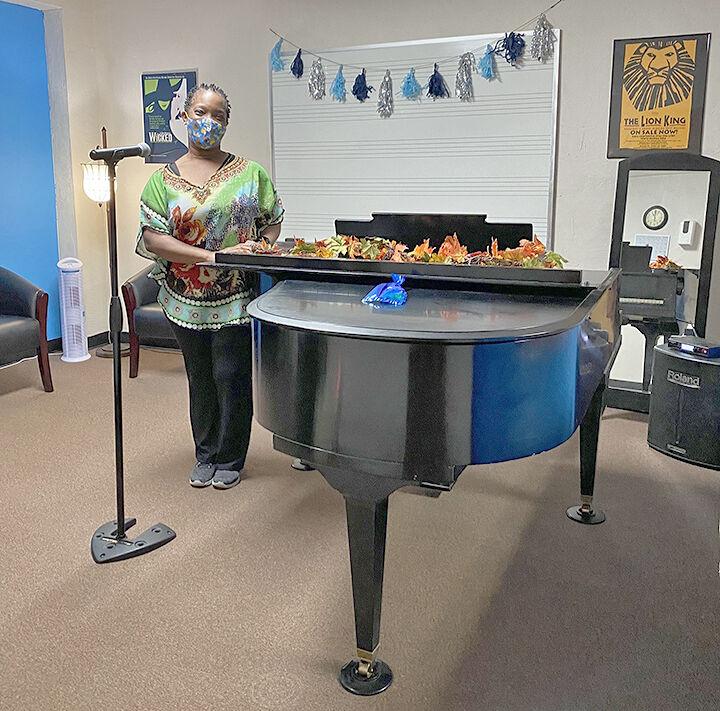 Sixth Street Music School
Sixth Street School of Music students surrender
"Our music students have won various music competitions including the Redlands Bowl Young Artist Auditions, Solofest and Inland Empire Idol. Many of our music students perform in musical theater companies and programs, including The Stars of Tomorrow, the Redlands Bowl Summer musical series, the California Theater, the LifeHouse Theater, and the South Coast Repertory. And many music students went on to study music at OCSA, Juilliard, University of Redlands, Cal State Fullerton, UCLA, UC Irvine, Loyola Marymount, Cal Poly Pomona. and USC, "said owner Jennifer Sparks.
Staff members, past and present
• Kris Carlisle, piano.
• Caroline Kil, voice and piano.
• Christie Simpson, voice and piano
• Christina Liem-Jennings, voice, violin and piano.
• Kelli Endsley, voice and piano.
• Diana Ross, piano
• Darcie Rickert, guitar and ukulele.
• Elizabeth Fesmire, guitar.
• Ernest Craig, guitar.
• Emil Koester, guitar.
• David Gerhartz, photography and videography.
Visit the website or check out YouTube for the special 15th anniversary fall recital on Monday, December 20.