I felt it again today at Hangar 9, working on my audio system with my associate teammate and Hangar reservations coordinator, Blake Bledsoe. Was it the wind, or the long, lonely whine of an Amtrak engine's horn, echoing in the distance in the cold winter air?
Hearing that sound is distinctive in two very different places, both of which have been and still are key to Carbondale's music and entertainment history. All the notes that we have ever played in this place steeped in history (Hangar)… or anywhere else, for that matter… where do they go? In the interstellar medium via the solar wind, I specify, and, like the Voyager space probe, these notes move further and further away from the pale blue point.
Billions and billions of banknotes! Dotted notes, full notes, white notes, curved notes, notes of grace, blue notes like grains of dust floating in the void. From the tone of the Amtrak trains to the whine of the black serpent, the number of great blues artists alone who have performed at Hangar 9 (and Gatsby's, also once a key player) is staggering.
A recent Facebook post from none other than the good mayor of Murphysboro and president of the Southern Illinois Blues Society, Will Stephens, reminded us that bluesman Matt "Guitar" Murphy walked the boards of the good old Hangar in 1982. J ' met Matt, and he was a lovely guy. He will be remembered by many in the movie "Blues Brothers" as the beefy restaurateur and husband of Mrs. Murphy's character, played by Aretha Franklin. Matt Murphy has lived a long and successful life, passing away at 88 in 2018 (and thus missing the horrid year 2020).
Other blues greats who made the race at Carbondale include Eddy Clearwater (1935-2018), Lonnie Brooks (1933-2017), Mighty Joe Young (1927-1999), drummer Clyde Stubblefield (ancestor of funk James Brown beat, most of the time). all-time sampled drummer in hip-hop 1943-2017), Big Time Sarah (1953-2015), Koko Taylor (1928-2009), AC Reed (1926-2004, a locally-rooted saxophonist who opened a – named club in Carbondale on the site of what is now the Buckwater Brew Works), Son Seals (1942-2004) and saxophonist Eddie Shaw (1937-2018). There were many more, many of which are fortunately still in operation. Do the ghosts of these great blues musicians, now entered in this great juke-joint in the sky, haunt our halls and our streets? I like to think so!
As reported in The Southern on January 27, 2021, Cloris Leachman, the chameleon actor with many faces and roles, passed away quietly in her rest at the age of 94. The breadth of her skills allowed the Des Moines, Iowa native to perform in roles as diverse as Timmy's mother in "Lassie", Ruth in "The Last Picture Show" by Peter Bogdanovich and the inimitable Frau Blucher. in "Young Frankenstein" by Mel Brooks.
Mrs. Leachman called me "Baby" at the Shryock Auditorium, and we hit it off. We did sound for her show when she performed a date with Carbondale in Shryock on her "Grandma Moses" solo tour, circa 1990.
I have a strange feeling when I am alone in this place. It's hard to describe. I feel it often, 103 year old building, and because I literally grew up on our beautiful campus here in Carbondale. So it's in part simple nostalgia. I have a feeling of satisfaction doing my sound installation job with no one except maintenance in their basement office, the TD (technical director) and the team having taken time off for the lunch break. I think of all the great artists who walked the boards before me in the august structure, and that I am paid to attend the performances of the great who exercised their profession there.
Did you know that Shryock is considered haunted? The stage safety light is called "Henry", for Henry Shryock, former (fifth) president of Southern Illinois University Carbondale. Shryock died in his office inside the auditorium in 1935, and some believe old Henry still visits us occasionally. For more on Shryock, see Hannah Erickson / SIU Media Services "From presidents to musicians to ghosts, Shryock Auditorium has hosted many over its 101 years." The article is available online.
It's amazing to stand on this stage among the tools of our trade and watch and think about the fabulous artists of yesterday and today who have performed there. From my personal experience as a sound engineer alone, this extremely diverse list includes Old Crow Medicine Show, The Kingston Trio, Jesse McCartney, Lily Tomlin, Paula Poundstone, The Los Angeles Guitar Quartet, Vicki Lawrence, Lewis Black, Pete Seeger. , Art Alexakis (Everclear), the Fletcher Henderson Orchestra, The Uppity Blues Women, Tret Fure, John Prine, Richard Lewis ("Anything But Love" TV show with Jamie Lee Curtis), Travis Tritt, the Chicago Symphony Orchestra, the Lionel Hampton Orchestra, Robert Earl Keen, Head East, rapper Young Joc, Garrison Keilor and many more.
Some artists who have played Shryock and who have come up with their own production or with different sound providers include jazz bassist Stanley Clark, The Psychedelic Furs, Ray Charles, The Pretenders, The Divynls, Joe Bonnamassa, And You Will Know Us By the Trail of Dead, Death Kloc / Megalopolis, the Dave Brubeck Quartet, French violinist Jean Luc Ponty, Stevie Ray Vaughn and Double Trouble, Depeche Mode, Widespread Panic, the Avett Brothers, Ween, Medeski, Martin and Wood, Son Volt, Henry Rollins, Wynton Marsalis, Arlo Guthrie, Steve Goodman and Leo Kottke in a doubles program, the Smothers Brothers and many more.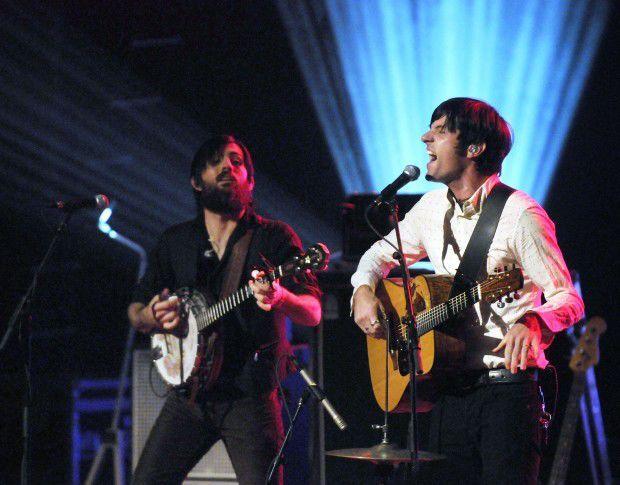 Just today I read online that another great artist we worked with in Shryock, Hal Holbrook, has passed away (January 23) in Beverly Hills, Calif. At the ripe old age of 95 . He brought his famous one-man show that brought writer and comedian Samuel Clemens' American Mark Twain to life in the auditorium, and it was fantastic. Mr. Holbrook, despite the long and popular career of his character as Mark Twain, has managed to avoid typography, appearing in numerous roles in television, film and on stage. An actor of unparalleled character, he has played roles in films as diverse as "All the President's Men", "The Firm", "Into the Wild", "The Fog" and many more.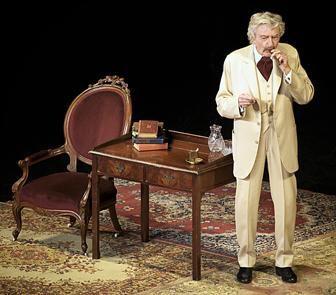 An excellent conversation with the formidable Carlos Santana can be found in the online magazine Guitar Player from January 29, 2021. I was lucky enough to have been able to jam several times with Carlos at the legendary Tuesday Night Jam at the Fillmore West in San Francisco at the late '60s. I love Carlos' comment about playing a Marshall amp for the first time, and this apt description in the GP play certainly matches my experience.
I bought a Marshall JCM-900 with a 4-12 angled cabinet some time ago, used, from Mike's Music in Carbondale. While I bought the thing over to use as a "backline" rental item (the backline is the stage equipment: drums, amps, pedals, instrument stands, even instruments if a given band is traveling REALLY light), I once dragged the Marshall rig into Carbondale club Tres Hombres for a gig with one of my outfits, the Venturis. The band was like "what's that up there?" I turned the amplifier on to ONE (yes, one in ten; and no, it DOESN'T GO TO ELEVEN!) Just the sound of the tube buzzing in slow motion was disturbing enough to scare you!
I'm working on two records in two studios, playing a few tracks from a new Tim Crosby album at Misunderstudio and a new effort by Pate Blewett at Low Key Studio. Led by longtime engineers Mike Lescelius and Shadi Frick on the stage, respectively, these recordings will be available… soon!
Our other group, 'Til the Morning Comes, plays Virtual Varsity from the East Room in the Fabulous Hall on Saturday evening February 27th.