Victoria
recorded 14 new cases of
COVID-19[female[feminine
over the past 24 hours, but a decision on when the state will emerge from lockdown has yet to be made.
At least 10 of the state's new local COVID-19 cases were in quarantine throughout their infectious period.
Three cases were "pulled out" for about 24 hours, Prime Minister Daniel Andrews said.
The movements of the 14th person are being investigated by contact tracers.
"Maybe it was someone who was isolated and we will confirm that later," he said.
"We now have 75 percent or more of our currently isolated cases and no risk to public health or anyone.
"It is a triumph of our work that the entire public health team has accomplished."
Andrews said the state's "trend is good" when it comes to crushing the highly infectious Delta epidemic.
The Victorian government has yet to decide whether the state will emerge from its extended lockdown on Tuesday night.
"We'll give you as much data and certainty as possible before making a decision around midnight next Tuesday," Andrews said.
"But the trend is good. A testament to people doing the right thing and an army of people literally working 24/7 to track down every lead, deal with every case on the ground, be on the ground. through each ground case. "
"We need a ring of steel around Sydney"
The Prime Minister has called for a steel ring around Sydney to contain the city's out-of-control coronavirus outbreak.
Andrews said there is a "national responsibility" to prevent the epidemic from spreading, otherwise the whole country will be stranded.
The prime minister is expected to voice his concerns over the city's spiraling epidemic to the National Cabinet today.
"Sydney is on fire with this virus and we need a steel ring around Sydney," he said.
"It is a national emergency. There is a national responsibility to do everything possible to contain it where it is now. Not to see it spread.
"We did it last year to protect Victoria country and our country, and the same must happen with Sydney.
"This is what I will ask the National Cabinet when we meet after this press conference."
Victoria's 14 new local COVID-19 cases include:
– Four cases linked to the AAMI Park cluster
– A client and staff member related to Miss Frankie's
– Two students linked to Trinity Grammar
– A student from St Patrick's Primary School
– A student at Bacchus Marsh Grammar
– A family contact from the Phillip Island cluster
– A household member from the City of Hume cluster
– A member of the household linked to the Westgate Tunnel workplace
– A primary close contact at the Young and Jackson Pub workplace
Today's figures come as a nursing home has been put on high alert after fears a resident may have been able to
COVID-19[female[feminine
.
The resident was returned to the Mecwacare John Atchison Center nursing and elderly care home in Hoppers Crossing, southwest Melbourne, after being hospitalized.
It was not until their return that the facility was informed that the resident may have COVID-19, warning everyone and sending the house on lockdown.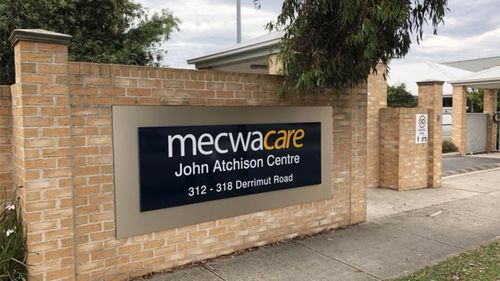 But late last night, the resident tested negative for the virus.
The facility is now closely monitoring the situation after a deadly outbreak there during the state's second wave last year.
In 2020, 18 residents of the home died from COVID-19, a figure the facility is keen to avoid.
The fear comes as a staff member at Casey Hospital in Berwick tested positive for COVID-19, forcing more than 40 employees to self-isolate.
The employee was a primary close contact of a work colleague of a cabinetmaker, linked to the Young & Jackson pub outbreak.
She was diagnosed with COVID-19 on July 20 and worked a shift during her scheduled infectious period.
However, she did not have any interaction with the patients as she did not have a role in front of the patients.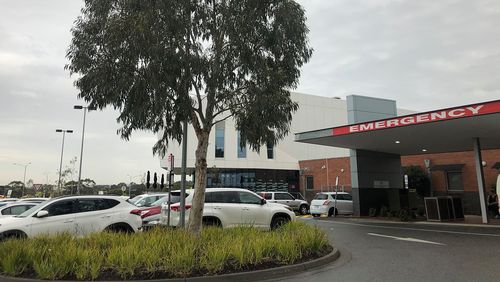 The employee wore appropriate PPE during her shift and was tested as soon as she felt symptoms.
"We thank Monash Health and the team on site for handling the situation there so quickly and effectively," Victoria COVID-19 response commander Jeroen Weimar said today.
Monash Health's Southeast Public Health Unit Director, Professor Rhonda Stuart, said the hospital was providing support to isolated employees.
"We are focused on providing support to employees who have been identified as close contacts from the moment of notification until the period of leave and return to work," she said.
More than 950 are also in isolation after an infected man visited the popular Prahran market.
The state's list of exhibition sites continues to grow, reaching nearly 400 alerts for sites of concern.
Yesterday, Victoria recorded 26 new local cases of COVID-19, the highest daily figure this year.
All of the new cases were linked to known outbreaks, while 24 of the 26 cases were in quarantine throughout their infectious period.